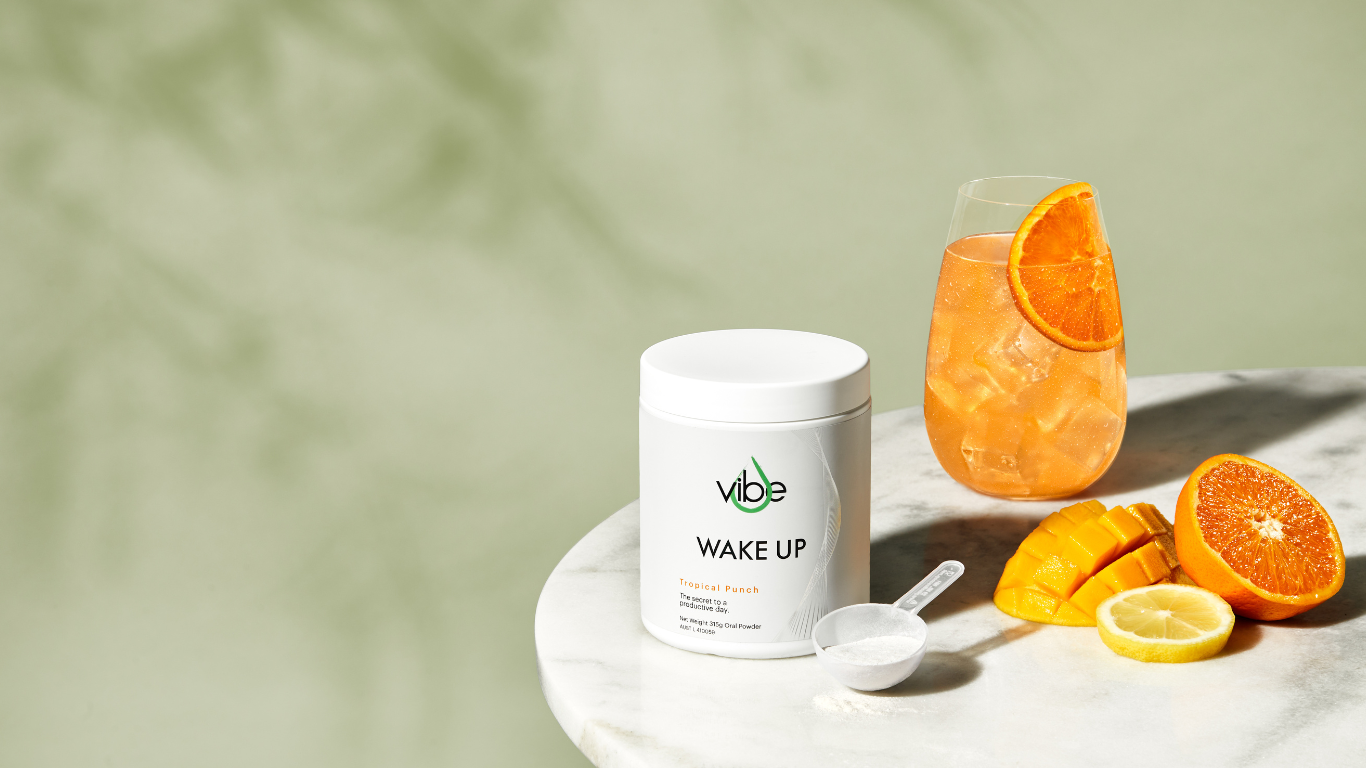 australian made & Owned
We're proud to say that our Wake-Up Blend is made and owned by Aussies.
SHOP NOW
YOUR MORNING COMPANION
Unlock your full potential. No more slow starts or hangover blues, just a revolutionary way to level up your day. Try it today risk free with our 30 day money back gaurantee.
SHOP NOW
vibe culture
what's the blend for?
• Reduce occasional hangover symptoms
• Training Recovery
• Pick-me-up
• Hydration
SHOP NOW
vibe culture
WHAT IS THE WAKE-UP BLEND?
The Wake-Up Blend is a unique electrolyte base blend comprised of natural herbs, antioxidants, amino acids and a small fraction of caffeine.

The delicious Tropical Punch product is mixed with 400ml water, stirred thoroughly and you're good to go. 


SHOP NOW

WAKE-UP BLEND
LOVED BY MANY
The morning hack to elevate your
day that thousands of people are using
nationwide
SHOP NOW
why buy our blend?